About Us
Who We Are
BankUnited, N.A., a wholly-owned subsidiary of BankUnited, Inc., is one of the largest independent depository institutions headquartered in Florida, providing a broad range of consumer and commercial banking products and services to individuals, small businesses, middle-market companies, large corporations and institutions. BankUnited operates convenient banking centers in Florida, New York and Dallas, Texas, along with 24-hour digital access. As of June 30, 2023, BankUnited N.A. has $35.9 billion in total assets.
Investor Relations
Learn more about our company and find key information on:
Corporate Governance
Earnings Results
Stock Information
SEC Filings
Proxy and Annual Report
Press Releases
Investor Relations
Community Development
Building Bridges for a Better Tomorrow
At BankUnited, we are committed to giving back to the communities in which we live, work and do business. We collaborate with a broad range of partners on an ongoing basis to identify community needs and impactful solutions. Our dedication to building strong communities through the Community Reinvestment Act supports low-and moderate income individuals and families as well as small businesses.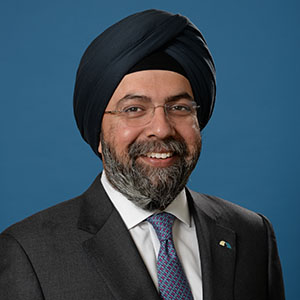 Rajinder P. Singh
Chairman, President and Chief Executive Officer
Named BankUnited's President and Chief Executive Officer on January 1st, 2017, Rajinder Singh has been a guiding force behind BankUnited's success since 2009, helping transform our bank into the largest independent depository institution headquartered in Florida. As one of the founders of BankUnited, he has served an instrumental role as Chief Operating Officer during one of the largest bank IPOs in U.S. history: when BankUnited, Inc. went public in January of 2011.
Before joining BankUnited, Singh was managing director, and led the financial services practice of Invesco's WL Ross & Co., a private equity firm with more than $8 billion under management. Earlier in his career, Singh was executive vice president of Capital One Financial Corp's banking segment, including retail and business banking in five states. He holds a master's degree in business administration from Carnegie Mellon University, and a bachelor's degree in chemical engineering from Indian Institute of Technology in New Delhi.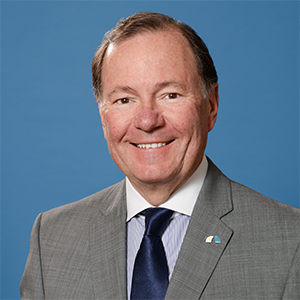 Thomas M. Cornish
Chief Operating Officer
Thomas M. Cornish, joined BankUnited in 2014 as President, Florida Region. Effective January 1, 2017 he became the Chief Operating Officer for the bank.
From 2004 to March 2014, Mr. Cornish served as President and CEO of Marsh & McLennan Agency, Florida Region. Prior to that, he held several senior leadership positions with SunTrust Bank from 1983 through 2003. While with Marsh & McLennan Agency, Mr. Cornish was recognized with honors as "Miami's CEO of the Year" by the South Florida Business Journal and the "Ultimate CEO" by Business Leader Magazine.
Cornish was elected to the Florida International University School of Business Hall of Fame in 2013, and currently serves as the chairman of the school's Foundation Board of Directors. He is also the chairman of the FIU Wolfsonian Museum, and Chairman of the Board of the Miami Children's Hospital. He earned his bachelor's degree in Business Administration from Florida International University.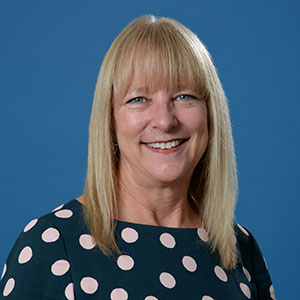 Leslie Lunak
Chief Financial Officer
Leslie Lunak joined BankUnited in 2010, and currently serves as the Company's Chief Financial Officer. Prior to joining BankUnited, Ms. Lunak spent 15 years in public accounting, where she served clients in the financial services industry, and was designated a national financial institution industry specialist.
Her experience in public accounting includes external audit services, merger and acquisition due diligence, accounting and financial consulting services, and the development and presentation of national and local continuing education programs. Ms. Lunak is a Florida CPA, and received a B.S. in Accounting from Oklahoma State University.
Media Relations
Thank you for your interest in BankUnited.
If you are a journalist with a question, please email our media relations inbox at media@bankunited.com.
If you are not a member of the media, please call our Client Care Center at 1-877-779-2265.